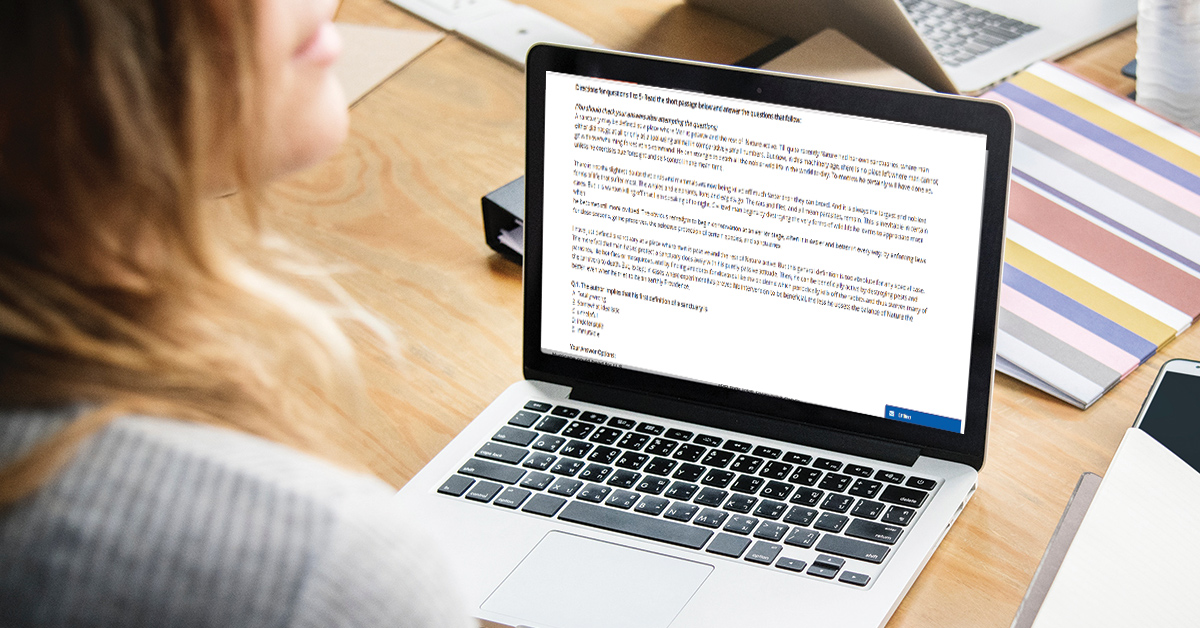 IELTS reading module format is different in IELTS academic and IELTS general training tests.Test takers will find a long passage based on various topics given from different genres and variety of question types such as multiple choice, short-answer questions, identifying information, identifying the writer's views, labelling diagrams, completing a summary using words taken from the text and matching information/headings/features in the text/sentence endings.. Test takers should be careful when writing down their answers as they will lose marks for incorrect spelling and grammar. Let us understand the reading module format for IELTS academic test and IELTS general training test, separately.
IELTS Academic Reading Test
In IELTS academic test, the reading module has three sections, and each section has one long passage accompanied by questions. Every section gets harder than the before section and it takes a whole of 60 minutes to finish. These long passages are taken from books, journals, magazines which students usually get to see in university etc. These passages may contain graphs, flow charts and some analytical illustrations. The test taker is required to answer 40 questions drawn out from the passages he/she reads and one mark will be allotted for each correct answer. All the topics are of general interest to students at undergraduate or postgraduate level.
IELTS General Training Test
The reading module in IELTS general training test differs from IELTS academic test. It also has three sections where every section has a long passage accompanied with questions but what makes the difference is the genre of the passages. It takes 60 minutes to finish.
In the section-1, the test taker is required to read passages given on topics taken from newspapers, advertisements, which we come across in everyday life. Topics are very casual and reflective of everyday issues.
Section-2 has two short passages based on topics which deal with work such as company's terms and policies, job descriptions, contracts, training materials, staffing issues etc.
In section-3, the passage given in this section will be on topics of general interest. The text is generally descriptive, longer and more complex than the texts in Sections 1 and 2. The text will be taken from a newspaper, magazine, book or online resource.
In both the modules of IELTS reading a total of 40 questions are to be answered.